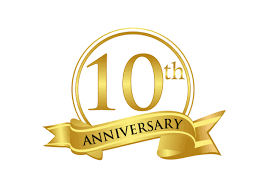 Nanosafety Training School: From Basic Science To Risk Governance
Interprofessional Education Training School & Young Scientist Forum 2020

Organisers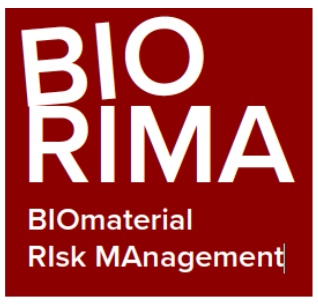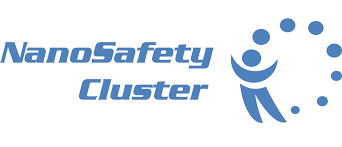 Message from the Organising Committee
Update as of 18 March 2020:
Dear All,
As you are probably aware from the news, Italy and Italians are still fighting to defeat of the Corona virus. To prevent the spreading and to assure the situation will be back to normal as soon as possible offices have been closed and all activities are slowing down to nurture the most healthy environment.
Unfortunately, due to this situation we are not yet able to confirm the new dates for the Nano Training School.
We are keen on doing our best to rearrange the event and communicate the changes as soon as possible.
Please accept our sincere apologies and thank you for your understanding and your support.
The Nano Training School Committee
----
Dear All,
Given the outspread of the Corona Virus (COVID-19) and the several travel restrictions imposed by different countries as well as the temporary ban on public events imposed by the Veneto region, in the interest of safety the Nano Training School organising committee decided to postpone the event to an appropriate date in the autumn.
The event will take the same format and you will not lose your seat. Further information concerning the rescheduled date will follow in the next week.
In order to minimise logistic and any financial issues you might experience due to the change, the organising committee will try to announce the new dates as soon as possible. Based on research, we are convinced that most of the airlines and accommodation providers will be able to allow date changes of existing bookings for a fee. Unfortunately, we will not be able to cover any expenses you might incur and kindly advise you to consult your institution for how to best manage any potential losses in the event of force majeure circumstances.
Of course, we stay at your disposal for any further information or advice you may need.
Sincerely yours,
the Nano Training School Organising Committee

About the School
This year the Venice Nano Training School celebrates its 10th anniversary.
The School will feature keynote speeches, hands-on sessions and a dedicated Young Scientist Forum Day (23rd March) during which early career researchers (PhD students, PhD candidates and Post-Docs) will have the opportunity to present their work. Abstract submissions will open on 10th of December 2019.
The School week will include a variety of hands-on sessions aimed to transfer state-of-the-art knowledge on a variety of topics from key experts to the new generation of nano-environmental, health and safety, and biomedicine professionals, using interprofessional education.
A variety of networking activities (a special 10th anniversary welcome cocktail, social event and a social dinner) will enable plenty of time and opportunities for you to widen your network and foster academic exchange.
Become part of an interactive, exciting week and enrich your knowledge by developing multidisciplinary expertise!
CLICK HERE to view the training school flyer.


Who should attend?
Early-stage researchers
PhD students and Post-Docs
Senior researchers
Industry
Governmental Agencies
Medical Personnel
Anyone interested in Safe Nanotechnology, Risk Assessment and Nano-Medicine
School Topics
Hazard to Human Health & Environment
Fate & Exposure Assessment
Nanomedicine: from the lab to the market
Modelling
Grouping & Read Across Approaches
Risk Governance
Draft School Agenda
A draft version of the school agenda is available HERE and the list of speakers HERE.
More Information about the Young Scientist Forum Day
Early career researchers will have the opportunity to present their work in the form of oral and poster presentations. You can choose between the following themes:
State of the art approaches and challenges towards nanomaterial characterisation
Strategies towards testing ENM toxicology (human and environmental)
Modelling approaches towards ENM toxicology
Risk assessment and legal regulation of ENM
Approaches towards defining human and environmental exposure to ENM
School Location and Logistics
The training school will take place in San Servolo (Venice, Italy).
Special rates for hotel accommodation in San Servolo are available for school participants:
Double rooms - 110 euros per room per night
Deluxe double rooms - 145 euros per room per night
Triple rooms - 140 euros per room per night
Quadruple rooms - 165 euros per room per night
To book contact reception at:
Email: reception@servizimetropolitani.ve.it
Telephone: 041-2765461 / 462
Web: https://sanservolo.servizimetr...
Deadline for bookings: 7th of February 2020
Bookings and prices after this deadline are subject to availability. Please contact the hotel reception directly.
You can also book accommodation on Venice Island via www.booking.com or airbnb.com.
San Servolo is easily reachable by water bus from Venice St. Marks Square. Please expect more logistical info soon.
CLICK HERE for travel instructions


Registration and Abstract Submissions
The event is free of charge. Registration and abstract submissions are now closed.
! IMPORTANT
Attendance of the school is possible without abstract submissions.
Early carrier researchers are considered PhD students, PhDs and Post-Docs within 10 years after completing their PhD studies.
Successful authors of oral and poster presentations will be notified by 30th January 2020.
The maximum number of attendees is limited to 80. Authors selected for oral or poster presentations will have a reserved place. Regular registrations will be on-a-first-come-first served basis.
Abstracts for scientific presentations had been reviewed by the Young Scientist Committee
Deadlines
Registration and abstract submission opens on 10th December 2019
Abstract submission closes on 17th January 2020
Notification of accepted abstracts: 30th January 2020
Deadline for registrations: 20th February 2020
School Certificates
Each participant will be given a Certificate of attendance upon request
Contacts
Scientific enquiries:
Danail Hristozov, GreenDecision (Italy) | danail.hristozov@greendecision.eu
Stella Stoycheva, Yordas Group (UK) | s.stoycheva@yordasgroup.com
Susanne Resch, BioNanoNet (Austria) | susanne.resch@bionanonet.at


Logistics, local support and administration:
Chiara Mignani, GreenDecision (Italy) | management@greendecision.eu


Sponsors
GreenDecision (Venice, IT)
Institute of Occupational Medicine (Edinburgh, UK)
Yordas Group (Forchheim, DE)

Warrant Hub S.p.A (Casalecchio di Reno, IT)
BioNanoNet Forschungsgesellschaft mbH (Graz, AT)

NC3RS (London, UK)

Aarhus University (Aarhus, DK)
RIVM (Utrecht, NL)
NILU (Kjeller, NO)
These projects have received funding from the European Union's Horizon 2020 research and innovation programme under grant agreement No 760928 (BIORIMA), No 814401 (Gov4Nano), No 760840 (GRACIOUS), No 814426 (NanoInformaTIX), No 814530 (NANORIGO), No 760813 (PATROLS), and No 814425 (RiskGONE).