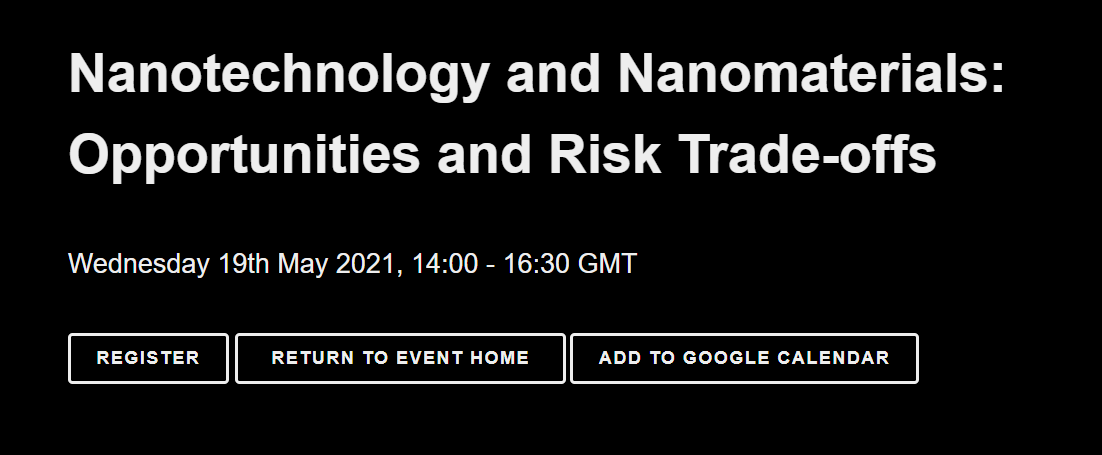 Nanotechnology
Invisible particles that fight cancer cells. Faster microprocessors that consume less energy. Batteries that last much longer. Making solar panels cheaper and more efficient. These are just some of the many applications of nanotechnologies and nanomaterials, the name was given to the production or use of very small 'nano' particles. This is becoming a rapidly growing field of potential applications from electronics to food, cosmetics, and pharmaceuticals. The present and future applications of nanotechnologies reveal many opportunities with the potential to transform tomorrow's world with a universe of new possibilities. Before we begin to further integrate them into other industries and our daily lives, we must question the potential effects and risks. Their effects on worker's health, communities as well as on the environment, are largely unknown. Toxicity, lung damage, and air pollution issues are some examples that been the subject of discussion among researchers and policymakers.
We look forward to exploring further into this matter with the two following experts:
- A FRAMEWORK TO STREAMLINE NANOMATERIAL INNOVATION AND RISK ASSESSMENT THE GRACIOUS PROJECT, Professor Vicki Stone, Heriot-Watt University, Edinburgh
- PERSONAL REFLECTION ON 20YRS OF NANO RISK ASSESSMENT AND RELEVANCE TO EMERGING RISKS, Dr. Igor Linkov, US Army Engineer Research and Development Center
Read more HERE
Get registered now!